What Can Credit Unions Learn From BP?
Read the rest of this entry »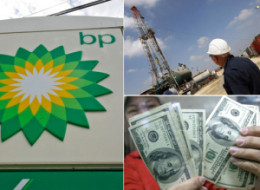 Now that my two-year-old says "oil spill" as soon as she sees the news, it's safe to say that the oil spill in the Gulf has had an effect on almost everyone.  As the news continues to cover the damaging effects, BP and other organizations attempt to overcome challenge after challenge to stop the spill.  So, what can your credit union learn from BP?  Public relations? Disaster preparedness? Maybe. I'd say a lesson in risk management.
Long before the first drop of oil leaked into the Gulf, BP was aware of a potential issue.  However, the likelihood this issue would become a big reality outweighed taking measures to prevent it.  What didn't weigh into BP's scenario planning was the catastrophe that could result if the very unlikely occurred.  Defining the risk one step further as costing the organization more than $100 million per day and causing degradation of wildlife, local businesses and public opinion could have changed the perspectives of some to fix the issue even if the chance of a spill was extremely low.
In your credit union, do you have a potential "oil spill" where chances are slim that anything could expose the problem, but if something did, the damage could be catastrophic for your credit union, your members or even your community?  Take a lesson from BP, and address those issues.  Even BP's peer organizations have learned a lesson as Exxon Mobil, Conoco Philips, Chevron and Shell are committing $1 billion to a rapid response plan for Gulf oil spills.  All of these organizations have disaster recovery plans.  They take additional precautions because they now know the magnitude of damage an unlikely occurrence can have, and can no longer ignore the small chance of it happening.  Lesson learned: BP and credit unions can avoid "oil spills" react more effectively with sound disaster recovery and rapid response plans, but can prevent with some truthful what-if scenario planning.
BP is an organization that credit unions can learn valuable lessons from.  What else do you think credit unions can learn?